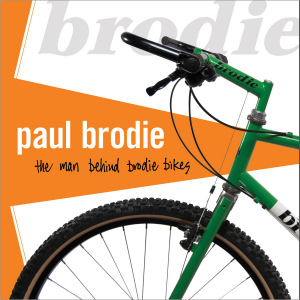 This fantastic book by Paul Brodie is a must read for any avid mountain bike enthusiast. As one of the early mountain bike pioneers, and one of the great frame builders, we are given an insight into his early influences, successes and failures.
Brodie became well known for being a talented designer at Rocky Mountain, before breaking away to start Brodie Bikes. He is also credited for creating the sloping top tube to give better rider clearance.
We learn how Brodie  transitioned into building and racing vintage motorcycles and, keeping to his roots, teaching bicycle frame building at the University of the Fraser Valley. How lucky are those students?!

Laced with entertaining stories, we also get to see a humorous side to this highly regarded Canadian.
Pick up your copy from Amazon.