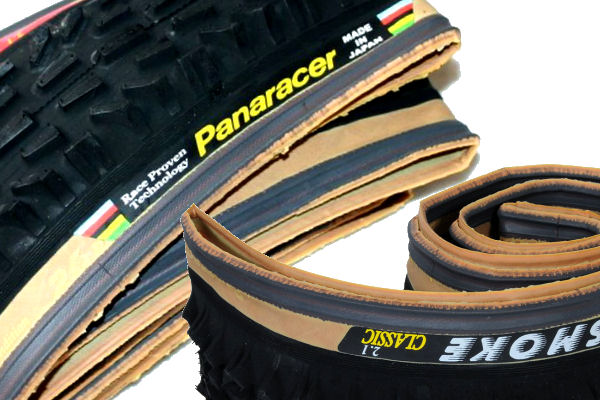 It is becoming increasingly difficult to find suitable New Old Stock (NOS) skinwall tyres for retro builds and, even if you find some, they are almost certainly fragile/cracked/dry and suitable for show bike installations only.
Fortunately, the 1990's Panaracer Dart & Smoke 26×2.1″ combination was resurrected in 2012. But, with stocks dwindling, these won't be around forever.
The industry adoption of the 27.5″ wheel size has almost certainly ended the possibility of any future reissue 26″ tyres. So, we are now at that the moment in time when we take for granted that something will always be available… until it isn't. Which leads to increased demand and prices shooting up.
At current prices of circa 35 Euros per tyre, they represent excellent value for money – especially for UK/Europe buyers as they are still available from these online retailers in Germany:
Stock up while you still can to keep your retro builds rolling!