Kooka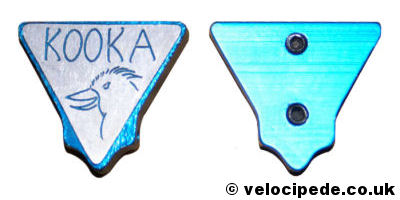 Very trick Kooka logo brake hangers. 100% pure advertising! Exceptionally rare and difficult to find.
They feature 2 allen grub screws, one to hold the brake cable and the
other to keep the straddle cable in place.
Available in the popular anodised colours – Black, Blue, Green, Purple, Red and Silver.
Weight:
RRP:
Made: USA