Black Ops TriBlade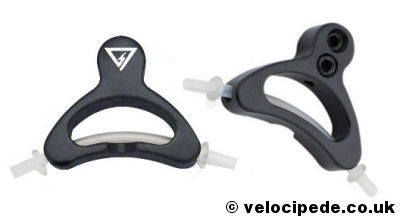 These hangers are identical to the ones  sold by Jagwire. The only difference being the Black Ops logo stamped on the front and no straddle cables are included.
The origins of this style of hanger can be traced back to the high-end North American company Gravity Research.
The brake cable is clamped in place by 2 grub screws and the straddle cable is left free to move within its nylon liner.
Available in Black only (same as Jagwire).
Weight:
RRP:
Made: Taiwan